Shockwave Therapy Machine
Are you tired of living with chronic pain and limited mobility? Say goodbye to discomfort and welcome a new era of pain relief with the advanced Shockwave Therapy Machine. Designed to provide effective and non-invasive treatment options, this cutting-edge device is now available at Techno Health in Bangladesh. Pneumatic Shockwave Device, Shockwave Therapy Machine in BD, Physiotherapy Machine in BD.
Uses the ballistic principle of shockwave generation:
A pressure wave is formed via a projectile by using accelerated compressed air. The compressed air is generated by an electronically-controlled ballistic pressure compressor. Using elastic impact, the kinetic energy of the projectile is transferred into the probe of the applicator. Then into the client's body. Consequently, during the treatment, the end of the applicator must be in direct -contact with the skin and subcutaneous tissue.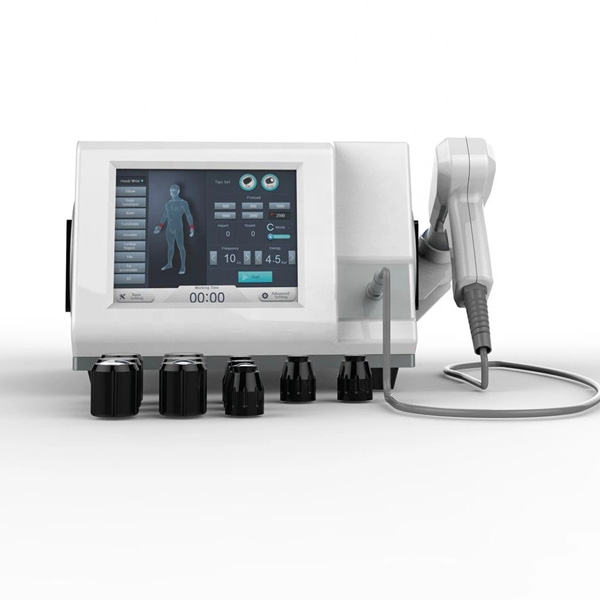 Various Conditions where using this shockwave therapy machine:
1. Shoulder pain, calcific tendonitis
2. Radial or ulnar humeral epicondylitis
3. Trochanteric tendinitis
4. Waist pain or myalgia
5. Patellar tendonitis
6. Tibial stress syndrome
7. Achillodynia
8. Plantar fascitis
9. Fat reduction
10. ED treatment
This is an acoustic wave that carries high energy to painful spots and myoskeletal tissues with subacute, subchronic, and chronic conditions. The energy promotes regeneration and reparative processes of the bones, tendons, and other soft tissues. It is characterized by jump change in pressure, high amplitude, and non-periodicity.
Shock waves device to non-linear steepening:
Shock waves can form due to steepening of ordinary waves. The best-known example of this phenomenon is ocean waves that form breakers on the shore. In shallow water, the speed of surface waves is dependent on the depth of the water. An incoming ocean wave has a slightly higher wave speed near the crest of each wave than near the troughs between waves, because the wave height is not infinitesimal compared to the depth of the water. The crests overtake the troughs until the leading edge of the waveforms a vertical face and spills over to form a turbulent shock (a breaker) that dissipates the wave's energy as sound and heat.
TREATMENT FEATURE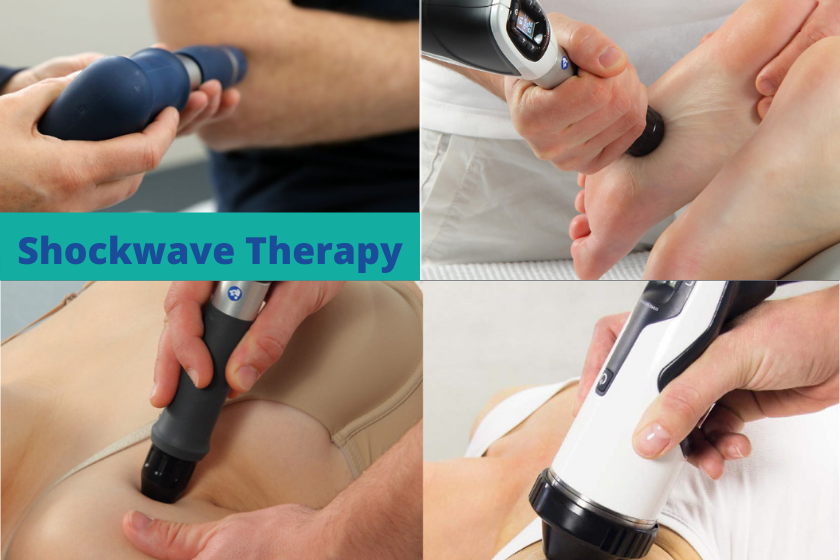 Various parts of the body can be treated

No need to take a rest period required after treatment

One session typically lasts 30 minutes

Get visible results in just a few sessions
Benefits of shockwave therapy machine
The benefits of using our shockwave therapy machine include:
Non-invasive: Shockwave therapy is a non-invasive treatment, which means that it does not involve surgery or needles. This makes it a safe and effective treatment for a variety of conditions.
Pain relief: Shockwave therapy can help to relieve pain caused by a variety of conditions, including plantar fasciitis, tennis elbow, and tendinitis.
Improved athletic performance: Shockwave therapy can help to improve athletic performance by breaking up scar tissue and stimulating the growth of new blood vessels.
Reduced inflammation: Shockwave therapy can help to reduce inflammation caused by conditions such as arthritis and bursitis.
Improved range of motion: Shockwave therapy can help to improve the range of motion in joints that have been affected by injury or surgery.
If you are suffering from any of the conditions mentioned above, then our shockwave therapy machine can help you to relieve pain and improve your range of motion. Order your machine today and start your journey to recovery!
Others similar products
Techno Health – Head office
House-42, Lake Drive Road
Sector-07, Uttara, Dhaka-1230
Cell No: 01842756014
Facebook: technohealth.com.bd

Techno Health (Topkhana Road Branch)
Bagdad Surgical Market
21/A, (1st Floor) Mahbub Plaza
Topkhana Road, Dhaka-1000
01812754847