Surgical Instruments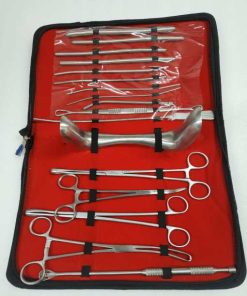 ---
Surgical Instruments Price in Bangladesh
Surgical instruments are tools used by surgeons to perform surgery. They come in a wide variety of shapes and sizes, and are designed for a variety of tasks. Some of the most common surgical instruments include:
Scalpels: Scalpels are used to make incisions in the skin.
Scissors: Scissors are used to cut tissue.
Forceps: Forceps are used to grasp and hold tissue.
Needle holders: Needle holders are used to hold needles while they are being used to sew tissue.
Retractors: Retractors are used to hold tissue open during surgery.
Hemostats: Hemostats are used to clamp blood vessels to stop bleeding.
Sutures: Sutures are used to sew tissue together.
Surgical instruments are made from a variety of materials, including stainless steel, titanium, and plastic. They are also available in a variety of finishes, including polished, matte, and anodized.Surgical instruments are an essential part of surgery. They allow surgeons to perform complex procedures with precision and accuracy. Surgical instruments are also important for patient safety. They help to prevent infection and ensure that the surgery is performed as safely as possible.